Rename files or folders to have an ascending name sort.
Features:
Use letters or numbers as index.
Change files name to an indexed name.
Fix old names by: replace characters, remove numbers, remove characters and change characters case.
Copy files to another destination then apply the index form.
Create a format as a method for index.
Set default settings.
Save a project to load it any time.
Save files list.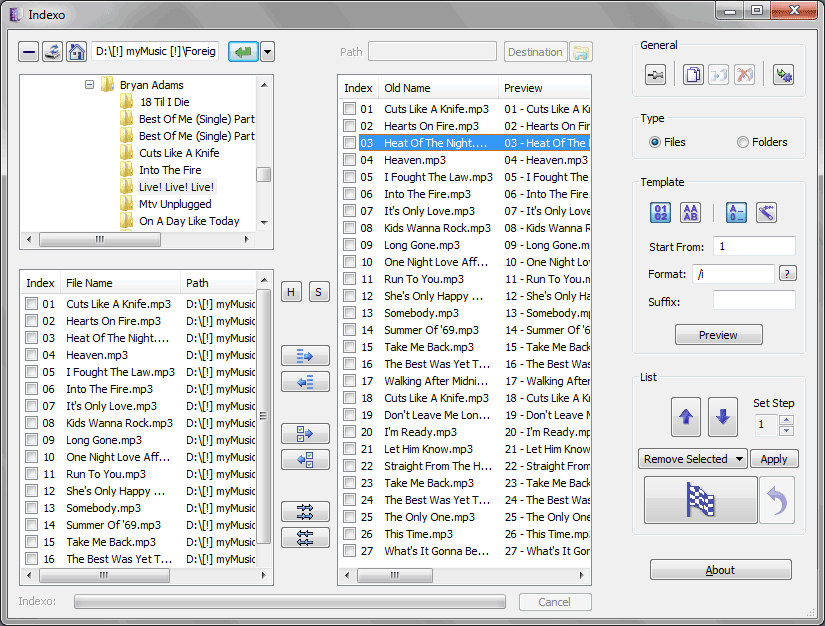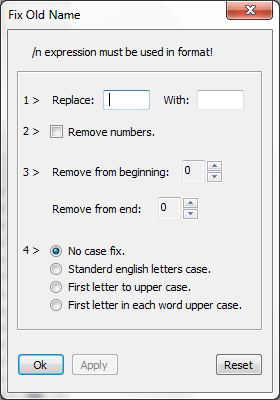 License:
Freeware
Releasing Date:
01/01/2011
– DD/MM/YYYY

Last Update:
23/10/2012
– DD/MM/YYYY
indexo.exe
MD5:63b7998377ed3baf5fe6bf76b9e7fb39
MD5:7b2a54e74c6779e45c2bd5758767c3a5
MD5:b670745a577077f47de2282632dafd6d