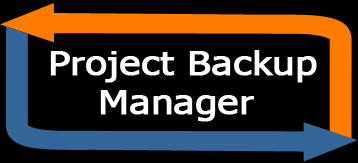 Backup any under construction or development projects, it is useful with: MS Visual Studio, 3DMax, JBuilder, Flash, Photoshop..etc Features:
Exclude any file by name or type from backup.
Just Include any file or type in the project.
Backup files using folders, 7-Zip, Winrar method.
Set max number of backups, older backups will be overwritten.
Using the program under command line mode.
Set timer to perform the backup.

Import / Export projects list.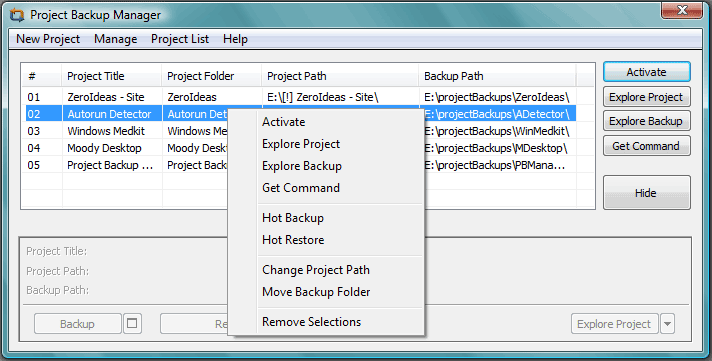 License:
Freeware
Releasing Date:
17/12/2007
– DD/MM/YYYY

Last Update:
06/01/2009
– DD/MM/YYYY
Download
Project Backup Manager v3.01
:
PBManager.exe
MD5:82fd3287b736395aad421aa760eb9126
MD5:0e919aee0dab65917f7f9992458eb9ca
MD5:e7af9da59e18ddf58af14a7c4aa129e4